These images were taken with a Widelux camera which records a field of 140° on 35mm film.
Click on any image to view an enlarged version (looks best on larger monitors).
---

Blasted tank at An Loc. 1973.
---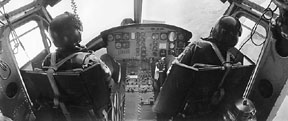 Flying the Huey. 1972.
---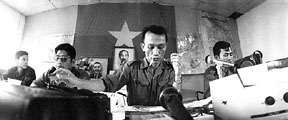 Col. Vo Dung Giang. 1973.
---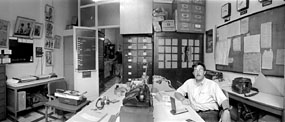 Saigon Photos, a brief tour. 1973.
---
Photos &COPY Neal Ulevich All rights reserved
Return to Vietnam page
Return to Ulevich home page