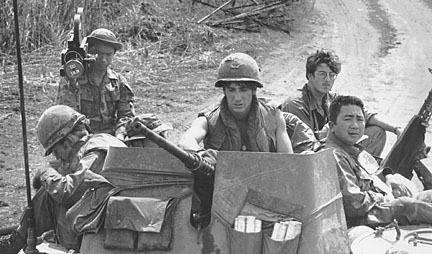 The U.S. Army called it the Yellow Brick Road, an often ambushed artery running past Khe Sanh. Anyone riding a personnel carrier or tank down the road soon came to wear a coat of grime. NU, 2nd right, and a CBS camera crew. March, 1971. Photo by Michael Putzel.
Return to Press Memories
Image &COPY Neal Ulevich 2001. &nbsp All rights reserved.